Corporate Social Responsibility
Sapphire Group believes that Corporate Social Responsibility is more than just philanthropy. It is a philosophy that aims at maximizing the positive impacts and minimizing the negative impacts of business stakeholders.
This is done through strategic engagement in sustainable, responsible business practices by embedding sustainability in core activities and through active stakeholder engagement.
Community Welfare Programs
Sapphire Group contributes to community welfare and various CSR initiatives through the Abdullah foundation.
CSR initiatives are primarily focused on healthcare & education:
Support various non-profits for education and skill set development
Financial endowments to various hospitals and healthcare initiatives
Relationships with major national non-profit organizations
Heighlights – CSR Work
State-of-the-art medical facilities developed at SWPCL & Tricon projects in collaboration with Agha Khan University Hospital (AKUH), Karachi to provide medical support to local communities.
Minor and major injuries such as fever, snake & dog bite, first aid in case of fracture & heart attack can be treated by qualified doctors of AKUH stationed at the site using modern medical equipment.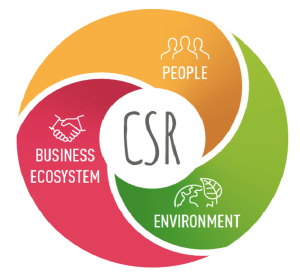 SWPCL
Solar Intsalled at 20 houses of 60W each to villages nearby Sapphire Wind
Employment opportunities to locals are provided by awarding contracts of sweet water tankers, disposal of black water and hill sand when required by the respective plant
Ambulance approved by AKUH with BP apparatus, first aid bag, stretcher, fire extinguisher & oxygen cylinders
3 medical beds
1 doctor , 1 male nurse
Can treat 30 patients/ day
3 villages/ 280 population
TBCC
For villagers nearby both SWPCL & Tricon projects, sweet water storage tanks have been built to provide clean drinking water daily. Prior to these tanks, locals had to travel several kilometers to fetch water clean water.
To uplift the literacy rate of the local community, schools have been developed in nearby villages around SWPCL & Tricon projects.
Ambulance approved by AKUH with BP apparatus, first aid bag, stretcher, fire extinguisher & oxygen cylinders
2 medical beds
1 doctor , 1 male nurse
Can treat 30 patients/ day
14 villages/ 1290 population